We propose improving transportation efficieny and reducing the cost.
By using the cross-docking method and milk-run method of transportation, we can improve transportation efficiency and reduce costs, and offer the best solutions to our customers. We make use of the Logicom network to provide just-in-time deliveries to each delivery destination, thereby living up to our customers' strong trust.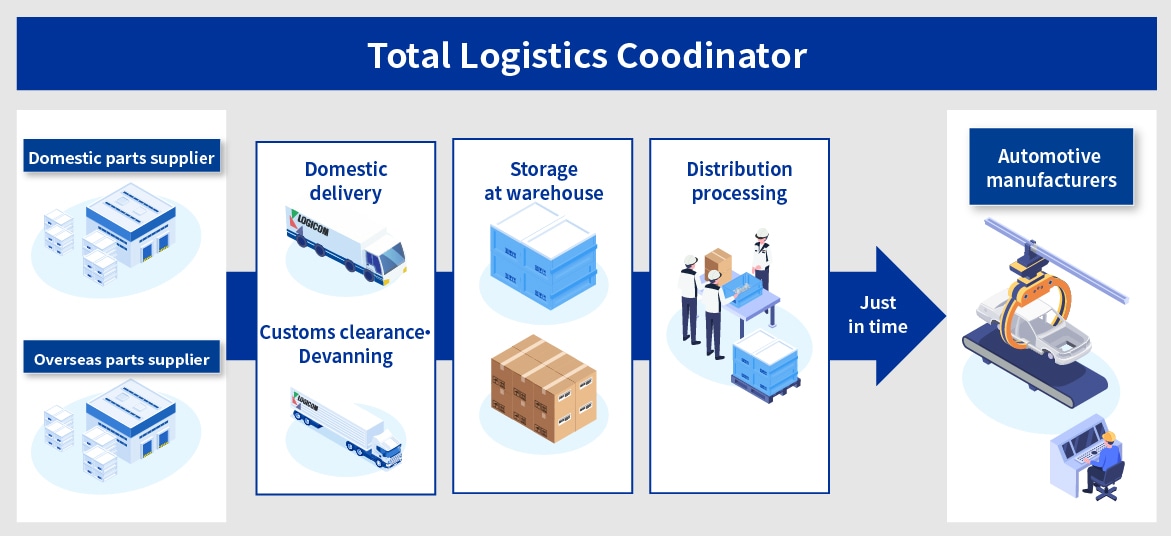 FEATURE FEATURE OF TOTAL LOGISTICS COODINATOR
Flexible and high quality logistics services

Logicom's various unique initiatives make our transportation more efficient and our logistics more multifunctional. We are building a system that can fully respond to our customers' needs.

More than 280,000m² of warehouse space

We have more than 280,000m² of warehouse space in Japan. Our warehouses are used as distribution center and support bases for international logistics in order to meet our customer's needs as logistics center as the core of our strategic logistics.

Add value to your products

We not only take care of your products, but also provide distribution processing services to meet your needs. We offer a full range of services to add value to your products and support your business.