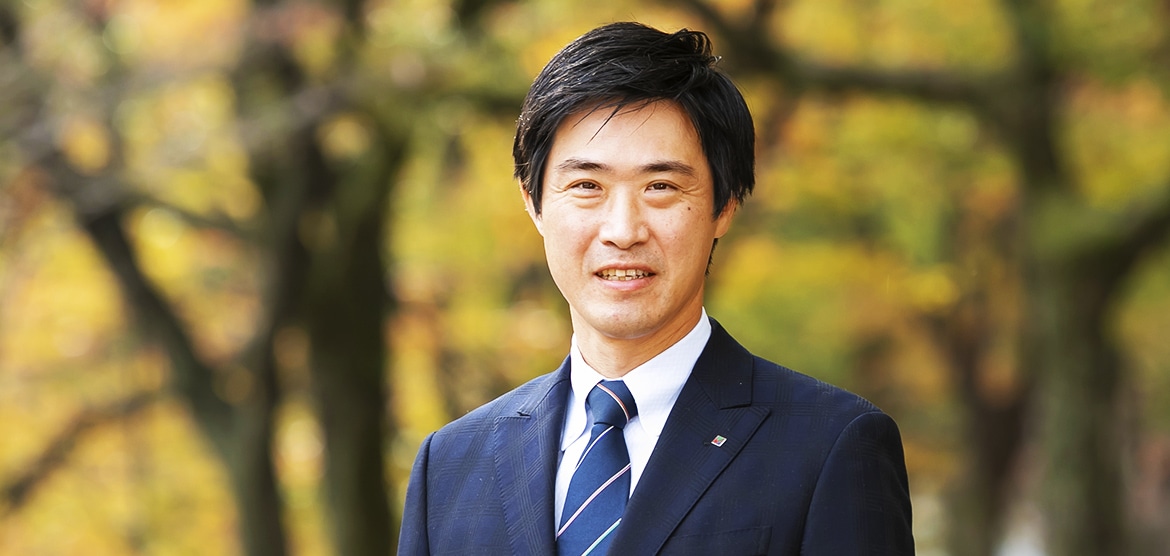 LOGICOM CO., LTD.
President and Representative Director
Masato Oue
Trust and Contribution

Japan is known as a manufacturing country. Among them, the automotive industry is one of the most symbolic industries in Japan.
LOGICOM was established as a logistics company that supports the automotive industry in 1959.

We have been pursuing the "Trust" and "Contribution" while responding to changes of our customers' needs since our foundation. Therefore, we've started various kinds of non-logistics businesses in addition to our core services such as storage and transportation. We started automobile parts manufacturing from 1964, and in-house WMS development in 1976. We have also started various kinds of new services, such as parts inspection, logistics consulting, customs clearance, freight forwarding, assembly, and so on. Furthermore, we established local subsidiaries in Thailand, Indonesia, China, and India to provide our services in these countries. We plan to actively expand our overseas business in the future.

LOGICOM > Logistics company

Through these activities, we believe that LOGICOM is not just a "Logistics company" but "the company that supports supply chain optimization." We always have a wide perspective, understand the real needs of our customers, and make flexible proposals that go beyond the boundaries of logistics. This is our pride and motivation to work at LOGICOM.

L70 Management Plan, move further forward

Thanks to all of you, we could reach the 60th anniversary of our establishment in June 2019. This is also thanks to supports from our customers, business partners, and employees. However, this 60th anniversary is just a milestone. We have formulated the long-term business plan "L70 Management Plan" for the next decade. We, LOGICOM, will continue to pursue our new "Trust and Contribution" for the 70th anniversary and the further future by inheriting our good traditions while also trying new things.